Volterra Miromar Lakes Homes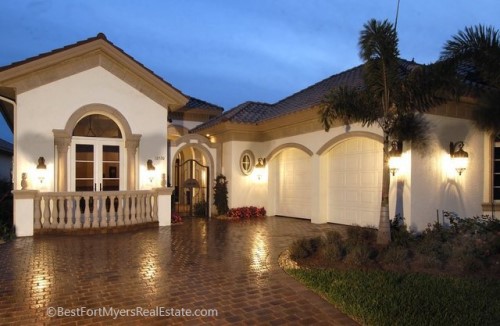 Nestled in the heart of luxury, Volterra features a collection of elegantly appointed single-family villa homes. This enchanting waterfront neighborhood basks in prime southern exposure, granting you a perfect harmony of sunlight throughout the day.
Moreover, direct access to the serene waters of Lake Como awaits, inviting you to embark on aquatic adventures right from your doorstep. Adding to the allure, every residence boasts the privilege of a private boat dock, providing you with seamless access to the lake's tranquil expanse.
Experience a life of leisure and luxury at Volterra, where every day is an enchanting waterfront escape. Embrace the beauty of waterfront living, with the shimmering lake as your backdrop, and create cherished memories in this picturesque paradise. Discover the serenity and elegance that Volterra offers, as you indulge in a lifestyle like no other. Welcome home to Volterra, where sophistication and natural beauty harmonize to offer you a truly exceptional living experience.
Find your Home in Volterra Now!

Sorry we are experiencing system issues. Please try again.

Homes for Sale All Miromar Lakes Neighborhoods