Trevi Miromar Lakes Homes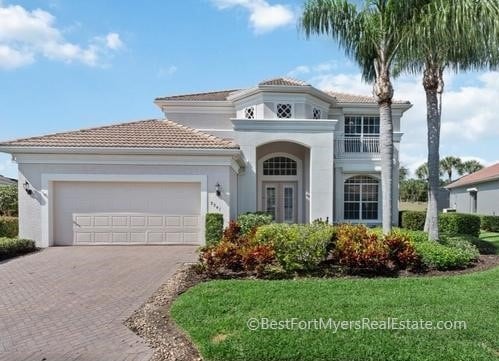 Experience the extraordinary lifestyle that awaits you at Trevi Miromar Lakes, where 11 Luxury Waterfront Villas beckon with elegance and exclusivity. Each of these magnificent homes offers direct boat access to the pristine waters of Lake Como, providing you with the ultimate waterfront living experience.
Nestled adjacent to the captivating natural botanical park, Trevi Miromar Lakes envelopes you in a tranquil oasis of lush greenery and picturesque landscapes. Step outside your villa, and you'll find yourself immersed in the serenity of nature, making every moment spent in this enchanting community a truly rejuvenating experience.
The Luxury Waterfront Villas at Trevi Miromar Lakes have been thoughtfully designed to exude timeless elegance and contemporary sophistication. From the finest finishes to the most exquisite details, every element of these homes reflects the epitome of luxury living.
Beyond the comforts of your villa, a world of resort-style amenities awaits. Miromar Lakes is renowned for its exclusive lifestyle, offering a stunning Beach Club, championship golf course, award-winning dining, fitness center, and a host of social activities for residents to enjoy.
Whether you're seeking a peaceful retreat or an active lifestyle filled with leisure and recreation, Trevi Miromar Lakes has it all. Imagine waking up to panoramic water views, spending afternoons boating on the lake, and evenings indulging in breathtaking sunsets from your private sanctuary.
Now is the perfect time to find your dream home at Trevi Miromar Lakes. Don't miss this exceptional opportunity to embrace a life of luxury and serenity in one of Southwest Florida's most coveted communities.
Contact us today to embark on a journey of unparalleled living. Let us guide you towards finding your perfect Luxury Waterfront Villa at Trevi Miromar Lakes, where timeless elegance meets the beauty of nature, creating an idyllic haven you'll never want to leave. Your dream home is waiting to become a reality – seize it now!
Trevi Miromar Homes for Sale
Sorry we are experiencing system issues. Please try again.
Homes for Sale All Miromar Lakes Neighborhoods