Sorrento Miromar Lakes Homes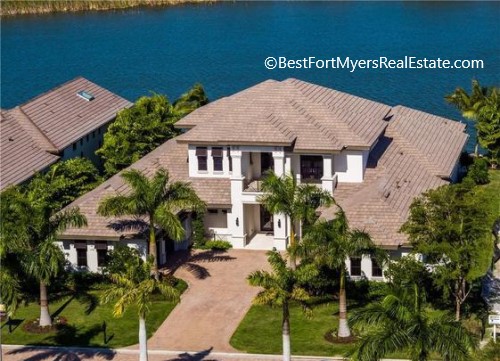 Experience the epitome of luxury living at Sorrento Miromar Lakes, where an exclusive and intimate neighborhood of 11 home sites awaits. Nestled along the captivating shores of Lake Como, these half-acre home sites offer breathtaking waterfront views that will leave you in awe.

Embrace the opportunity to create your dream home with the assistance of a select list of preferred builders, renowned for their expertise in crafting custom grand estate homes. Every detail will be meticulously designed to reflect your unique tastes and preferences, ensuring that your new residence becomes a masterpiece of opulence and comfort.

Sorrento Miromar Lakes is situated on The Peninsula, a prestigious location within the esteemed Miromar Lakes community. Here, you'll be surrounded by natural beauty, encompassed by the shimmering waters and serene ambiance that only a lakefront setting can provide.

Imagine waking up to the gentle lapping of waves, with the sun's golden rays painting a picturesque scene across the lake. Step outside and indulge in a myriad of water-based activities right from your doorstep. Whether it's water-skiing, fishing, or enjoying a leisurely cruise, each day presents endless possibilities for outdoor enjoyment and relaxation.

This hidden gem of an enclave offers an exclusive retreat for those seeking privacy, exclusivity, and an unparalleled living experience. Sorrento Miromar Lakes epitomizes sophistication and elegance, providing a sanctuary where tranquility and luxury intertwine harmoniously.

Don't miss this extraordinary opportunity to secure your place in this sought-after community. Seize the chance to embrace a lifestyle reserved for the privileged few, where every day feels like a perpetual vacation in your own private oasis.

If you're ready to embark on a journey of extraordinary living, don't hesitate—call us today to learn more about Sorrento Miromar Lakes and take the first step towards making your dream home a reality. Your lakefront paradise awaits, and the possibilities are endless.
Find your Home in Sorrento Now!

Sorry we are experiencing system issues. Please try again.

Homes for Sale All - Miromar Lakes Neighborhoods