Costa Amalfi Miromar Lakes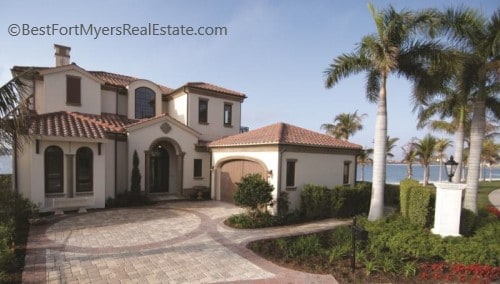 Experience the Enchanting Beachfront Living at Costa Amalfi Miromar Lakes
Welcome to Costa Amalfi Miromar Lakes, a captivating residential oasis that beckons with its unique single-family "Beach Cottages" nestled along the picturesque shorelines of a wide stretch of private, pristine white sandy beach. Embracing the essence of coastal luxury, this exclusive community offers a remarkable blend of tranquil waterfront living and convenient beachfront access.
Each meticulously crafted "Beach Cottage" at Costa Amalfi is a masterpiece, exuding elegance and coastal charm. With frontage along the glistening lake, these homes invite you to savor breathtaking water views, inviting you to unwind and relish in the soothing sounds of the waves.
A true coastal haven, Costa Amalfi Miromar Lakes also boasts neighborhood boat slips, allowing you to embark on aquatic adventures and make the most of living by the water. Whether you're a water enthusiast or simply seek tranquility amidst nature's wonders, this community has something for everyone.
Imagine stepping outside your door and feeling the soft, powdery sand beneath your feet, as you take leisurely strolls along the pristine beachfront. Watch the mesmerizing sunsets paint the sky with hues of orange and pink, creating a picturesque canvas that will leave you in awe.
Costa Amalfi Miromar Lakes offers more than just a place to call home; it's a lifestyle filled with endless possibilities. From sun-kissed beach days to serene evenings by the water, every day feels like a vacation in this enchanting community.
Don't miss the chance to own a piece of this coastal paradise. Explore the exceptional homes for sale at Costa Amalfi Miromar Lakes and embrace the magic of beachfront living. Come, indulge in the coastal allure and make your dream of living by the water a reality at Costa Amalfi Miromar Lakes.
Homes for Sale Costa Amalfi Miromar Lakes
Sorry we are experiencing system issues. Please try again.
Fort Myers – Easy to use and Up to Date MLS search!
Miromar Lakes Neighborhoods