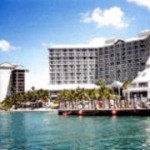 Sanibel Waterfront Properties
Sanibel waterfront homes and condos dot the landscape of Sanibel Island. These homes are some of the most magnificent in the world.  Search below To find your dream Sanibel waterfront home.
If you need more information on Sanibel waterfront homes and condos, Feel free to Contact Shellstar Realty. Our Realtors have many years experience and can help you obtain the best price on your real estate purchase!
[shortcode fields="City|WaterfrontDesc" values="SANIBEL|Gulf Frontage" template="featured_template.php" orderby="Price" orderdir="ASC" sort_type="LOCAL" pagination="20″ count="3000″ rss_temp="featured_template.php" rss="yes"]
Sanibel Waterfront Homes and Condos- Easy to use and Up to Date MLS search!