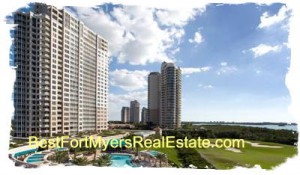 Fort Myers High Rise Condominiums For Sale
Fort Myers High Rise Condos can be found with breathtaking views overlooking the Caloosahatchee River. Or the Majestic Gulf of Mexico.  Many condominiums have breathtaking views of Fort Myers Beach and spectacular Estero Bay!  Buyers for these exquisite condos can be either full time or our winter visitors. There are many architectural characteristics in the numerous high rise condos to explore.  View Listings available in the communities first.
If you need more information about these condos and other real estate, contact the best!  We can help you obtain the best price on your Fort Myers high rise real estate purchase! Shellstar Realty.