Estero FL Real Estate Homes and Condos for Sale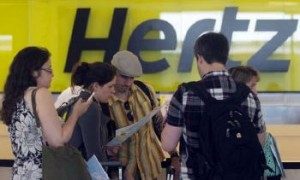 Estero Real Estate is mostly located in zipcode 33928. Lee County is the home county for this new city. Homes, condos and vacant land are available in this beautiful tropical city. There are many types of communities including many golf and gated neighborhoods. As of the 2010 census, the population was 18,176. Much larger now. It is the home of Germain Arena. Soon to be named Hertz arena. It hosts the home games for the Florida Everblades ECHL hockey team. Estero is  Florida's newest city. It is growing exceptionally fast and real estate prices have been rising.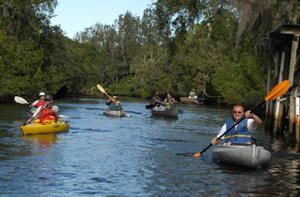 We welcome the Hertz world headquarters to Estero. They are employing many Lee County folks. Hertz is currently hiring.  Florida Gulf Coast University is also located just outside of the Estero Planning District in Fort Myers. The University has earned the name of Dunk City.
Search Community listings
by Price or Community Name 
Explore Homes and Condos by Price Range
| | | |
| --- | --- | --- |
| Under $200,000 | $200,000 – $300,000 | $300,000 – $400,000 |
| $400,000 – $500,000 | $500,000 – $700,000 | $700,000 Plus |
Or By Community Name
Historically and culturally, the heart of the city is the spring-fed Estero River. The river flows to the Gulf of Mexico. Some of the earliest European settlers of the area notably the Alvarez, Fernandez, Soto, and  Johnson families were fishing families. They lived on Mound Key, a mangrove-ringed island that dominates Estero Bay. During the early 20th century, these families moved up river to the settlement which came to be known as Estero.  The city is also the location of an idealistic community called the Koreshans. It is now preserved as the Koreshan State Historic Site. Most settlement and development was along the Estero River.
At Estero High School, students have the opportunity to take Advanced Placement course work and exams.    The AP participation rate at Estero High School is 29 percent!
Estero real estate is  located along Florida's Gulf Coast.  Between Fort Myers to the north and Naples to the South. For many years, Estero was a fruit growing community. Today, it plays host to Florida Gulf Coast University and serves as a relaxing slice of paradise.  Visitors will enjoy the nearby beaches and intrigued by Estero Florida's  Mound Key Archaeological State Park.  Rising more than 30 feet above the water, many miles from shore, ancient shell mounds transform the landscape of Estero Bay. This area is believed to have been the ceremonial center of the Calusa Indians. Made of bones, shells and pottery pieces . Estero, Florida has a  climate that is hot during summer when temperatures tend to be in the 90's and mild during winter when temperatures tend to be in the 60's and 70's.  July is the warmest month of the year with an average maximum temperature of 91.70 degrees. The coldest month of the year is January with an average minimum temperature of 54.50 degrees.   Enjoy our Estero MLS search. You may also want to check out Fort Myers gated communities
Real Estate in Estero, Fl with Accurate Hourly Updated MLS Listings