Tamarind Cay Real Estate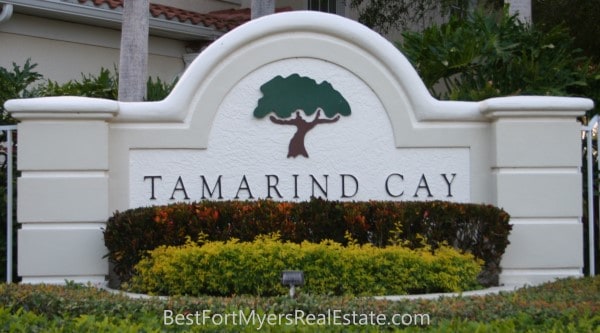 Gulf Harbour's Tamarind Cay community, a jewel within this remarkable community, epitomizes sophistication and serenity. This exclusive enclave presents residents with an oasis of upscale living, where the embrace of nature harmonizes seamlessly with the comforts of contemporary architecture.
If you yearn for a peaceful escape from the urban bustle, Gulf Harbour awaits as your sanctuary of tranquility. The community is graced with picturesque landscapes, lush greenery, and breathtaking panoramic views of the Gulf of Mexico. As the sun gracefully dips below the horizon, a symphony of colors paints the sky, adding to the serene ambiance that defines the Gulf Harbour experience.
Adding to the allure is Gulf Harbour's deep connection to the natural world, fostered through pristine walking trails and thoughtfully preserved green spaces. These trails offer a retreat into nature, allowing residents to immerse themselves in the calming embrace of the outdoors and gain a deeper appreciation for the environment.
For more details, visit the official Gulf Harbour website, which includes information about the Tamarind Cay neighborhood:
Homes for Sale in Tamarind Cay

Sorry we are experiencing system issues. Please try again.

Transitioning from the natural wonders to the impressive array of amenities, Gulf Harbour caters to a diverse range of needs. The prestigious Gulf Harbour Yacht & Country Club is an irresistible draw for those who relish golf and social interactions. Designed by the renowned Chip Powell, the 18-hole championship golf course provides the perfect backdrop for both refining your golf skills and enjoying the game itself.
For those seeking relaxation and rejuvenation, Gulf Harbour's spa and fitness facilities offer a haven of self-care. Indulge in a soothing massage or embark on an invigorating workout session, all set against the backdrop of luxurious surroundings designed to enhance overall well-being.
Within the confines of the Tamarind Cay neighborhood, a heightened sense of exclusivity prevails. The architectural aesthetics seamlessly meld with the natural landscape, providing residents with a private sanctuary that complements the larger Gulf Harbour community. With meticulously designed homes and thoughtfully planned communal spaces, Tamarind Cay encapsulates the very essence of upscale living.
In summation, Gulf Harbour is more than a community; it's a living masterpiece that seamlessly intertwines nature's serenity with the vibrancy of human interactions. Amidst breathtaking vistas and a diverse, welcoming population, Gulf Harbour offers an experience that transcends expectations. Tamarind Cay stands as a testament to refined living within this grand tapestry. Whether you seek tranquility, social engagement, or the perfect fusion of both, Gulf Harbour welcomes you to explore its embrace, showcasing the pinnacle of Florida's coastal lifestyle.