September Home Prices Up Again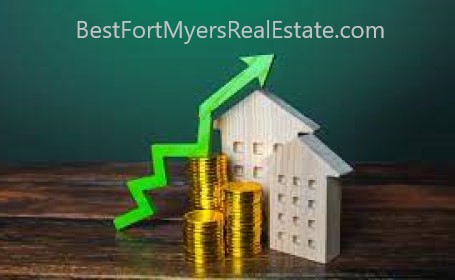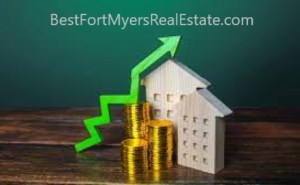 Closed sales for the 12-month period ending September 30, 2023 were down 21% from the preceding 12-months, from 30,650 to 24,162. The 1,681 sales posted for the month of September were up 8.59% when compared to September of 2022.
Listing Inventory / New Listings
As of September 30, 2023, 8,206 properties were available, up 53% from the same date last year and up 8% compared to the prior month. New listings for the 12-month period ending September 30 were down 5% from the preceding 12-months, from 35,756 to 33,906. For the month of September, new listings were up 43% from the same period in 2022. 4.08 months of supply was posted as of September, up 94% from September 2022 when months of supply was an unusually low 2.10 months.
Average Selling Price
The average selling price in SW Florida for the 12-month period through September was $799,508, up 6% from the preceding 12-month period when the average selling price was $795,620.
Perspective
Year-to-date through September, closed sales were down 15% from the same period in 2022. It's important to remember, however, that sales during the first half of 2022 were still driven by the pandemic-influenced buyer surge, so the 15% year-over-year decline signifies something closer to a return to normal rather than a decline from normal. Comparing closed sales to the pre-pandemic pace of 2017-2019, all three of those years having posted steady sales and balanced market conditions, 2023 year-to-date sales through September were down by 5%. When gauging market conditions, it is the relationship between supply and demand that most indicates that market's overall health. Even with sales somewhat behind historical trends, Southwest Florida posted just 4.08 months of supply as of September 30th, a number still indicative of sellers' market conditions. Although the current inventory level is now up considerably from it's low during the buyer surge, it remains well below pre-pandemic levels and the rate at which it's been increasing has remained slow. The current real estate cycle is unlike that of 2007-2010, where sales slowed but new listings and inventory spiked resulting in a sharp shift from a sellers' market to a buyers' market, driving prices downward. This time around, with the closed sales activity peak nearly two years behind us, the average closed sales price in Southwest Florida continues to post year-over-year increases, just not at the unusual rate of 2021 and 2022.