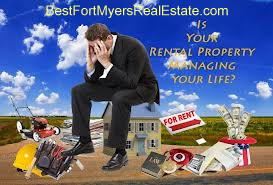 Southwest Florida Property Management is a full service property firm servicing all of the SW Florida area including but not limited to: Naples, Cape Coral, Captiva, Upper Captiva, Sanibel, Fort Myers Beach, Fort Myers, North Fort Myers, Lehigh Acres, East Fort Myers, Pine Island, St. James City, Bokeelia, Matlacha, Bonita Springs, Estero, Golden Gate Estates, Gateway, Lee, Collier, and Charlotte Counties, and the barrier islands.
One phone call to SW Florida Property Management will bring you 100% safe and secure property management.
Contact  John Sorenson 239-898-9515  FLREOTEAM@GMAIL.COM
Buyers from around the world are coming to invest in the ever expanding market of SW Florida.  Our focus lies particularly in two primary areas of property services: Brokerage and property administration. Our clients are individuals, personal investors, business entities, lenders, 1031 exchange clients, REITS, REO, bank owned assets and financial advisors.
PROPERTY MANAGEMENT DONE BY EXPERTS
With our customer focused policies, seamless platforms and tenant retention plan you are working with the best. With years of personal and corporate property management, we bring you the experience and expertise of the intricate tools required to manage your assets, including but not limited to, finding well screened tenants and licensed contractors approved by our team. We are also able to work with your own contractors.
RESIDENTIAL PROPERTY MANAGEMENT IS OUR SPECIALTY
Finding a qualified tenant through our premier screening process, we verify the history of the tenant, and work with the tenant through the screening process. As co-founders of this enterprise formed this company based on the ideas that the investor must have a 100% guarantee that there investment is safe and secure with one phone call to SW Florida Property Management.
Free of charge, your investment property will be entered into the MLS, and into 100's of website outlets. Alternate advertising methods are also offered. It took years of development to bring this platform to you. SW Florida Property Management has the knowledge, expertise and understanding of the SW Florida Market to ensure proper advertising, managing and marketing for your property to realize the fullest return on your investment.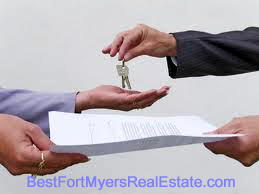 OUR TENNANT RETENTION TEAM
Customer loyalty is always our goal. We take pride in our integrity and respect with the tenants through out the term of there tenancy. Inspections are completed after contract expires and prior to deposits being returned. We also analyze and discuss market rent prior to expiration of the lease to give you a snapshot of current market conditions. With SW Florida Property Management, our goal is to work intently with your assets to determine the best marketing strategy. As skilled professionals we strive to make your investment hassle free and to communicate effectively with you at your standards. At SW Florida Property management/Starlink Realty Property Management we take satisfaction in A job carried out for our clients to insure their goals are attained.
We work with the best licensed/insured repair teams in the area, thus serving you with top notch service at a fair price. With years of experience, SW Florida Property Management has the knowledge and understanding of the SW Florida Market to ensure proper advertising, management, and marketing for your property.
INTERESTING TID BITS:
Since incorporating in 1971, the population of Cape Coral has experienced rapid growth. With more than 164,000 residents, Cape Corals population is growing at about 5% a year. The city of Cape Coral is among the fastest growing cities in the entire Unite States.
At 122 square miles, Cape Coral is Florida's second largest City by land mass. In 2010, the City of Cape Coral was approximately 45% developed. Have you heard about the VA HOSPITAL opening soon in this area for which we are extremely gratified to have. It will be the biggest in SW Florida! Did you know Fort Myers is commonly misspelled "Fort Meyers"?