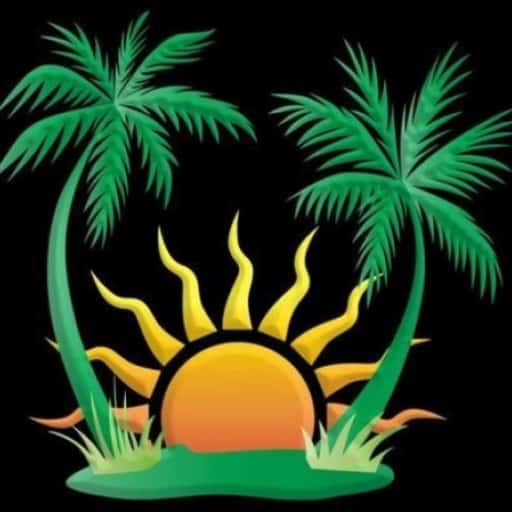 From the epithet "City of Palms" to the globally renowned seashell-adorned islands, Lee County boasts a collection of cities steeped in historical significance and unique character.
With a population of around 800,000, the county garners recognition for its idyllic coastlines, charming urban centers, carefully preserved natural sanctuaries, and flourishing commercial opportunities.
Yet, amid this backdrop, a tapestry of local tales often remains concealed, evading even the most seasoned residents and inquisitive visitors. Presented here are 12 captivating insights about diverse locales woven into Lee County's fabric, hidden even from the most knowledgeable individuals.
Fort Myers' name emerges from a tale of affection
The annals of our urban landscape are graced with a tale of love and paternal goodwill. The archives of the Greater Fort Myers blog recount the story of General David Twiggs, entrusted with a modest fort overlooking the Caloosahatchee River. His daughter, Marion, found her heart's desire in a fellow officer, Abraham C. Myers. It was General Twiggs who bestowed the moniker "Fort Myers" upon the settlement, a tribute to his future son-in-law. This romantic gesture culminated in the union of the enamored couple in 1853.
Even our lush palm trees weave a story of antiquity
The majestic royal palms, iconic symbols of the region, were introduced to the city through the efforts of inventor and esteemed winter resident, Thomas Edison. Transported from the shores of Cuba in 1907, these botanical treasures found a home along McGregor Boulevard, a rustic path connecting downtown Fort Myers with Edison's retreat.
In today's panorama, these arboreal monarchs, totaling approximately 2,000, grace the cityscape. Notably, civic authorities continue to invigorate this legacy by planting an additional 90 specimens annually, preserving a heritage rooted in innovation and aesthetic admiration.
Journeying further into the chronicles of time reveals another captivating chapter in Fort Myers' history: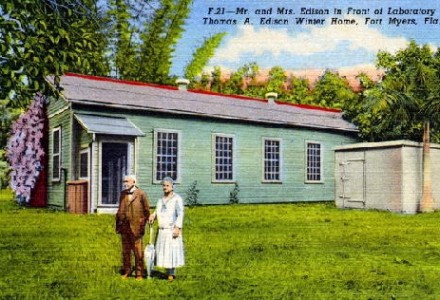 In the year 1898, Fort Myers witnessed the advent of a groundbreaking innovation - electric illumination. This leap of progress, guided by Edison's ingenuity, cast a luminous glow upon the city, illuminating not only its streets but also the path toward modernity. Ironically, this advancement wasn't universally embraced; tales recount local discontent, as the radiant streets inadvertently disrupted livestock slumber during the night.
Delving deeper into history, Pine Island emerges with a notable distinction:
Pine Island's historical fabric extends to the early 16th century, marked by the arrival of intrepid Spanish explorer Juan Ponce de León. In 1513, de León left an indelible mark on Southwest Florida, making landfall on Pine Island's shores. His exploration was tragically curtailed in these very waters, as a Calusa Indian's arrow sealed his fate, positioning him as a symbol of cultural exchange and historical intrigue.
Fort Myers received an electric light in 1898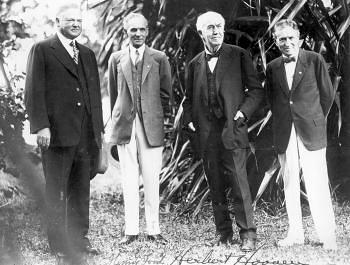 Do you know who is who?  Edison had a winter home in Fort Myers, which is now the  Ford Winter Estates open to the public. The city of Fort Myers first received electric lights in the late 1800s. It's said some of the locals weren't too happy with street lighting because it kept their livestock up at night.
Pine Island's first tourist was Spanish explorer Juan Ponce de Leon
According to Visit Fort Myers, the first tourist to visit Southwest Florida was Spanish explorer Ponce de Leon. He visited Pine Island in 1513 and was later mortally wounded in these same waters by a Calusa Indian arrow.
Much information supplied by News-Press
https://bestfortmyersrealestate.com/wp-content/uploads/2020/05/logoupdated-472x321.jpg
0
0
dave swanson
https://bestfortmyersrealestate.com/wp-content/uploads/2020/05/logoupdated-472x321.jpg
dave swanson
2023-08-17 17:25:14
2023-09-01 12:28:32
Fort Myers Area History